Office Removals Kingsbury NW9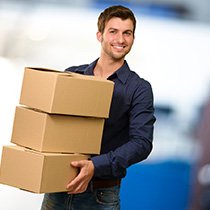 Why Choose Man with Van Kingsbury for Your Kingsbury Commercial Relocation?


Our experience of commercial relocations in and around Kingsbury means we are better placed than most to provide your business with a smooth, efficient journey. We understand the importance of time and tight deadlines and will do everything in our power not just to meet them, but to exceed them.

At Man with Van Kingsbury, we pride ourselves on precision planning. Moving a business is not like moving house; there are usually complete production lines or complicated IT infrastructures which need to be correctly handled so as to not damage vital equipment or bring business practices to grinding hault. Before you know it, those lost days can become lost weeks; speed and efficiency can only be achieved when you plan ahead. It is this kind of thinking that makes us an award-winning company.

We'll get one of our experts to visit your premises so they can thoroughly understand the job at hand. They will then create a meticulous plan, compiling all the information about your move so we can efficiently and effectively get you from A to B. To make sure everything goes to plan, one of our experienced relocation consultants will be on site throughout the day to manage the entire procedure from start to finish.

Of course, working with the best isn't always cheap; yet neither is bad service. We firmly believe that careful handling and safety should always take precedence over cost-saving-measures; after all, when you invest in quality service, you invest in security of your future performance too.


What Is Included In Your NW9 Office Removal Service?


Your removals package includes specialist packing materials for full protection of valuable items during transit; dedicated removal porters who have been trained in manual handling techniques; precise labelling processes for easy tracking throughout transit; disassembly and reassembly of any furniture as required along with careful handling throughout loading, unloading and transportation; storage facilities if needed (including containers) plus much more!

As professional removers and storage specialists working throughout Kingsbury, NW9 office removals are the only call you'll need to make when seeking a top-notch removals firm which offers unbeatable value for money with added convenience thrown in too!

Don't stress - call us now on

for a free quote on your upcoming NW9 office removal project! We're here to help!